This article will take you through the steps to add your own tests to your trackers.
Why would I want to add my own tests?
Our trackers calculate the grade exactly as the exam board you are using does. As such, the trackers reflect the course structure, replicating all components and component content - this is all done for you by us!
We do know, however, that you might need pupils to sit an end of topic test to assess progress, or that you might want to sit an adjusted mock where some questions from topics that have not been covered have been removed. Therefore, you can add your personalised tests to your tracker at any point!
If you're a Leader of a subject or a School Admin, you'll be able to add any tests to your trackers.
How to add a Customised Assessment
You can use the shortcut to add a test directly from your tracker. If you click on the Tools toggle in your tracker and then select "Add Customised Assessment" you will be taken to the same page to setup your test but your qualification will have been automatically selected for you.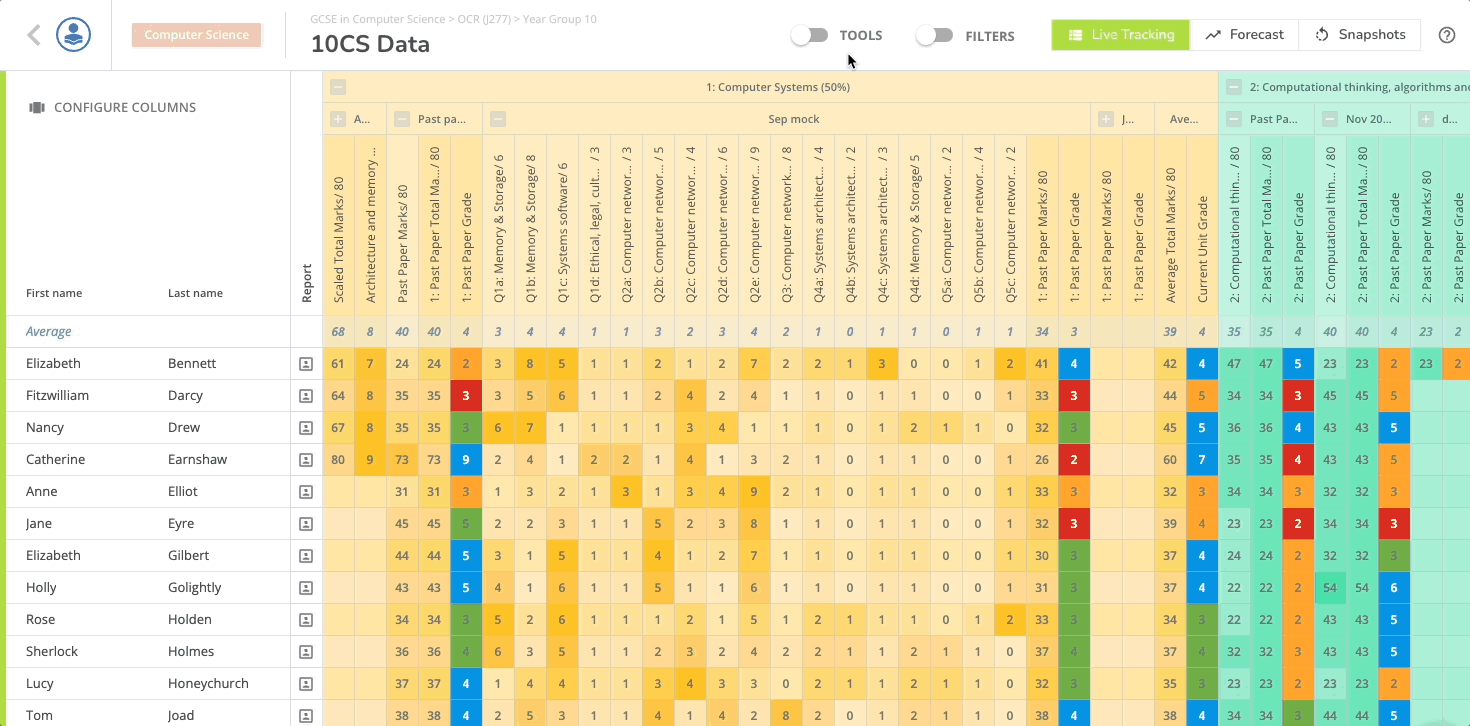 What will adding a test tell me?
Which topics my class are doing well in
You can add tests at Question Level Analysis, where you are able to tag the questions included in your tests against the topic areas that are listed in the specification.
The outcomes of each question not only contribute to the overall mark, they are also presented in an overall Topic Summary area as a percentage so that you are able to easily identify the weaker topic areas.
A grade for each paper
All tests added will automatically have a grade calculated based on the grade boundaries that you have set for the tracker, giving you complete consistency for all assessments.
A total mark in line with the unit outcomes
The tracker will scale your test marks to be reflective of the marks of a past paper. This is to ensure that the grade boundaries accurately reflect the grade your student would achieve if this was a formal assessment.
Further guidance on Customised Assessments